Do you want to improve your academic writing skills?
If yes, then read this article to the end.
Academic writing is one skill set that every scholar or student should learn. Once you enter the academic world, you will be surrounded by a myriad of academic work every other day. Some days it could be an essay, course work, or homework while other days it could be as hard as writing a research paper or thesis. Academic writing has its own sets of challenges but once you know the basics it will get easier.
10 Tips To Improve Your Academic Writing Skills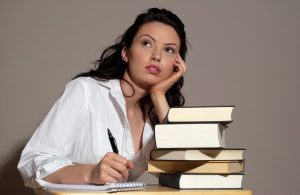 Here are 10 amazing yet basic tips that will help you to improve your academic writing skills. You can use these to complete your own assignments or just learn how it's done:
1. Keep A Professional Approach
Be careful of your tone and writing style. It should not be informal. The academic document is usually read a learned professional and therefore you don't want to mess up with your first impression. Use a professional lingo and choose only scientific vocabulary.
2. Come Straight To The Point
You don't have to cook stories to make your point. This is academic writing, not blog writing. You are supposed to talk straight forward i.e. what your work is about, what does your research says, and are you able to make your point with enough reference and citations. The readers won't like to read 150 words or so and have no clue what the document is about?
3. Do extensive research
Your academic write-up has to build up based on actual research. There are facts and figures that you need to put out there to make your point. So dig out information from all the possible sources you have access to. Make sure you read them thoroughly and list all the important points before you actually put it in your document. Also, relevancy is another factor that you must consider. Your thesis should not differ from the references you are presenting.
4. Provide Credible Reference
Once you will gain experience you will know where to look for literature. Not every source out there is credible or legit thus you have to work hard and search for peer-reviewed sites or databases that provide top-notch information. The only way your academic writing will get recognition is when you have solid supporting references.
5. Be Informative, Not Overwhelming
This is crucial. Don't fill up too much unnecessary information when it's not required. Your academic essay or research paper should be about educating the audience and not stress them with heavy information. Keep it simple and promising.
6. Avoid Fancy Vocabulary
What's the use of using literature cliché? Your audience is interested in good writing with proper English and not some fancy outburst of high-end vocabulary. The academic document should use simple language and must be easy to read. You don't want your audience looking up the dictionary to find the meaning of words and waste time.
7. Edit & Proofread
There is no way around this. Editing your paper is a road to perfection. You start by making an outline then fill up the gap with information. Then what? Take a day off and have a fresh set of mind and eyes to edit the same work. You will find unnecessary things that you can remove and piece of content that still needs an addition. For proofreading, you can make use of paid tools or ask your seniors to take a look. 
8. Read Other's Work
If you still think you don't know how to begin, don't lose hope. Yes, you can start small by reading how others have written. Slowly you can find yourself scribbling a few lines and eventually you will find a way to complete your document.
9. Know Your Audience
The more aware you will be the more you know about your audience. The random audience will not pick these academic documents. Only people in your subject area will be interested in. It could be professors, postgraduates, doctorates, etc. Thus, write according to your audience and you will see a better academic document. 
10. Follow The Instructions Every Bit
Academic writing comes with rules and regulations. There is a defined format for writing specific documents. Hence you can slowly read them and absorb to implement it in your next academic work.
Conclusion
You might feel stressed about writing academic papers but you can always learn how to do it. If you want to improve your academic writing skills start by practicing it. The best way is to take baby steps and learn small slowly building your way up. Academic writing is not tough just that the approach is different when compared to casual writing. Once you know the process you will not only gain speed and confidence but you can also avoid all the unnecessary stress that impacts your study overall.
So go ahead and read all the tips mentioned above and start implementing it to execute a perfect academic document. Hope this article helps you to improve your academic writing skills. If you feel that you don't have the time or experience to write an academic document, you can contact writingmyessay.com. We are the top-notch academic-writing service providers who can have a team of professionals to execute the academic work. For your next academic project, make an enquiry today.