Hooks for essays are an excellent way of capturing the audience's attention. Though it's a tiny element and students and scholars may ignore it, but it can work wonders. A hook can get a reader intrigued in your work and appreciate it no matter how lengthy, or descriptive your essay is. 
A good start can set the reader's mood, and that's why the hook can be of great importance. Imagine the same hook making a reader feel drowsy or less caring. Will they continue to read the rest of the essay if they can make it past the introduction?
Thus, it would help if you worked hard on finding a natural and captivating hook that you can slide smoothly in your introduction.
5 Interesting & Captivating Hooks For Your Essay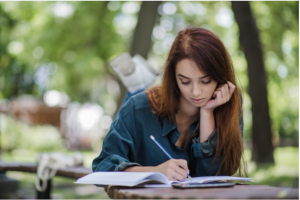 Here are 5 hooks that can interest your audience:
Find intriguing facts, figures, or stats to surprise.
The best way to start the essay is to state the fact that surprises or astonishes the reader. It will provoke the curiosity inside them, and they will either look for answers or put up questions. Both cases are good since it will make the reader use his mind. It will keep them attentive while reading the rest of the essay. Also, the urge to find answers to their questions will keep the readers going. The interesting facts can be picked up from books, the Internet, magazines, interviews, academic journals, etc. You must remember one thing that the fact or stats must come from a credible source to position you as an authority.
Start with an argument or a personal opinion.
Argument or a Personal opinion can spark a lot of engagement because if people support your side, they would like to know more about your thoughts. If they are against your arguments or opinions, they would like to prove your wrong for every point you have mentioned. Both way, they will be hooked and won't exit your essay. Your job, though as an essay writer, is to stay true to the facts. So don't present unrealistic opinions or impossible arguments. This will upset the readers. Whatever you write, make sure it's within the scope of work relevant to your topic and has enough material for continuing in the rest of the essay.
Try Jokes/Anecdotes 
Jokes may not work with every reader, but is one of the options. An essay is usually a scientific work, and therefore your joke has to be respecting the boundary of the academic arena. It should not be on some flat note that the users can't connect to. Joke and anecdotes prove especially useful to lighten the mood and burden of a lot of information on essays. This is why jokes and anecdotes are on our list because some people believe it's a good chance of pace when you have so much information lying ahead. Try scientific jokes that are popular or include one you made yourself. The whole idea is to get a smile on the readers to face.
Begin by asking the right questions
Most professional essay writers believe that asking the right questions at the beginning of the essay gives the readers insights into what solution you will be presenting. It makes them feel what you will cover in your essay. Now, readers like that clarity, so the only element you need to work here is to ask questions that evoke a response. Choose questions that have more than one answer or ask something that brings out a reaction. You don't want readers to have a dull experience while reading your essay.
Narrate an incident 
Since you will be talking about your work and concept, how about you share an incident relevant to your work. The most effective way of readers reading your work is when they can see some personalization, but remember it should be very little since it's an academic work and not blogging. So support your essay with as many scientific facts as possible. It won't hurt to try this hook because if people are interested in reading your topic, you can talk about what inspired you to choose this topic. An insight into your personal choice can move them. You can share some of your inspirations to show people how well you know your industry.
Start your introduction with persuasion. 
Are you good at persuading people around you? If yes, go for a persuasion approach where you tell people why you strongly believe in your topic. Convince them with facts, figures, stats, or a personalized incident. Here the approach matters because you will be choosing your words carefully to convince people. It would be better if you can present hard evidence before asking people to believe what you have to say.
Conclusion
When we say you need to have good essay writing skills, we mean right from writing excellent content to making good first impressions. In case you feel that you need professionals onboard, you can get essay writing help from writingmyessay.com. We have a team of experienced writers who have delivered thousands of essays so far with zero complaints.
So what are you waiting for? Visit our website and place your first order with us today!