Do you want to improve your writing skills?
Writing is a beautiful art form that every human can afford, but, when it comes to improving your writing skills, we find ourselves in boggy. We, humans, are very creative at minds, but we can't put the exact words on paper. Either a professional writer or a general writer, sometimes they suck at finding suitable words, grammar, and phrases. Over usage of idioms, clichés, adverbs will ruin the entire writing. Besides grammar, there are a lot of things that should consider while writing; Readability, Plagiarism, Focus, Word Count, Consistency, Engagement, Clarity, etc. 
Here in this article, you can find out the best online sources which will help to enchant and upgrade your writing skills. 
Best Online Tools That Make

s Your Writing Free From Glitches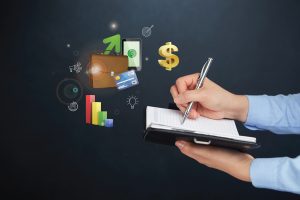 Are you wasting your time finding the mistakes in your articles?
Most of the writers worry about grammatical errors. Using the correct grammar isn't hard, but we humans aren't pro like bots. So, if you are in the quest of the best online tool where you can keep the full stop to your grammar mistakes, then Grammarly is the one-stop platform for you. Grammarly not only helps in correcting your grammatical errors, but it also helps you in providing the engaging writing with good readability score. 
Anyone can afford Grammarly with the free account, but if you want to get rid of all grammatical and other writing issues, you better subscribe to the premium version. 
Most of the writers still hover behind Microsoft Word documents, which is a traditional offline device open to draft essays. But Goggle Docs allow users to curate and draft the articles online. By using Google Docs, there is less burden of sharing document files through various resources even one can get an access link to the document. Sharable link, Grammar check, Auto suggestions, Online and Offline mode of texts are the priceless assets of Google Docs. 
Many writers lag in discovering the readability of the article. Writers write well, checks all grammatical mistakes, and the task is done. What do you think, writing and proofreading is enough for publishing the article? A BIG NO THEN! 'Readable Score' is what makes your writing worthy of reading. 
Before you draft an article, make sure you analyze who is your target audience. After you got an idea of your readers, check your article readability score on Readable, which is an excellent online resource for finding the Readability Score including with necessary corrections.
Those are the days where we keep a dictionary with us while composing the article. But with the introduction of the internet, there is an invention on online, which provides greater stuff which defeated a real dictionary. Thesaurus is an online tool that helps you to find out the synonyms, antonyms, related phrases to the desired word. Writers are always run behind finding the appropriate words, so Thesaurus will help your writings to stand out from normal ones.
Distracting and Procrastination is usually the writer's biggest enemy. We often distract by food, music, phone while writing, and if we use online devices to draft an essay, then we divert by browsing unnecessary stuff on online.
If you are one of the victims of procrastination and distraction, then Stay Focused is for especially you. Stay Focused allows users to temporarily block the chrome from browsing the irrelevant stuff on online. Users can block video websites, gaming websites, social media zones to stay far from the diversion.
While writing an article, we have some registered words on the mind which we often use in writing regularly, and sometimes we overuse it too. But our readers will point out our mistakes at a rapid speed than us, and this small mistake of us will ultimately bluff our writing. Word counter is the best online resource that assists in telling: repeated words, Reading time of the article, counts the number of words, characters, sentences, paragraphs, etc.
Conclusion
In a nutshell, creating an article by using all these online resources is a time-consuming process for a beginner. WritingMyEssay.com will help you in providing articles at light speed with 0% plagiarism and grammatical errors. We provide the best services with lots of offers where all your data is safe and secure in our hands. We are 24*7 available at our desk to provide you with our best writing services.