Writing is a beautiful art form that every human can afford, but, when it comes to improving our writing skills, we find ourselves boggy. We, humans, are very creative at minds, but we can't put the exact words on paper. Either a professional writer or a general writer, sometimes they suck at finding suitable words, grammar, and phrases. Over usage of idioms, clichés, adverbs will ruin the entire writing. Besides grammar, there are a lot of things that should consider while writing; Readability, Plagiarism, Focus, Word Count, Consistency, Engagement, Clarity, etc. 
Do you want to improve your writing skills? Here, you can find out the best online sources which will help to enchant and improve your writing skills.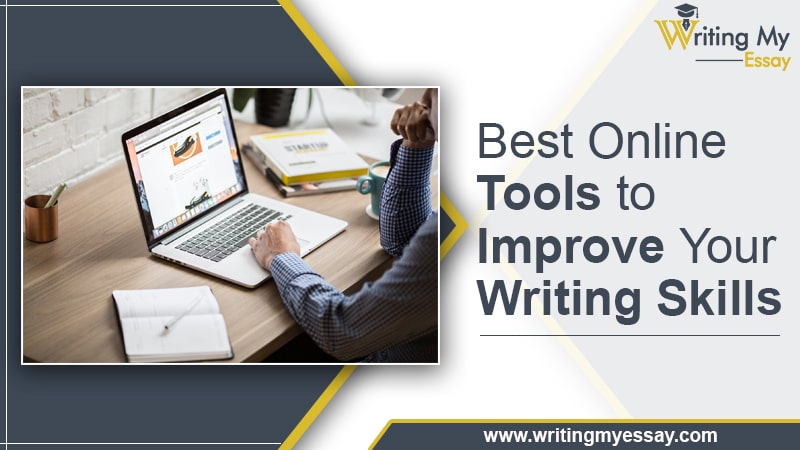 Why Is Writing Significant Today?
Playwright Edwards Bulwer-Lytton rightly stated, "The pen is mightier than the sword".
Writing is a powerful way to express your thoughts, ideas, and information to the audience. It is a creative skill taught to students during academic life. It fosters critical thinking and involves you in the brainstorming of ideas. Here are many reasons that indeed make writing an essential skill in the present times.
It helps in developing problem-solving skills.
Writing is an excellent way to influence society.
Daily writing practice helps you build a routine.
It serves as a great mode of communication.
Writing facilitates our ideas and thinking.
Open the doors of imagination and boosts creativity.
It is a great way to express your thoughts and ideas.
Having a flair for writing is essential for the academic journey.
However, a lot of students lack proper knowledge about writing. Moreover with time, diligence, and consistent efforts you can achieve perfection.
From students to working professionals, everyone needs to develop a flair for writing. Further, skill revamps your CV and serves as a great way to ensure a better and rewarding future as it will be more beneficial for you as a career perspective of your future like in your education duration you don't have to move anywhere for any assignment help you would be self capable to accomplish your targets before time limits.
Yet there are many technicalities that we must take care of. That is when writing tools come into the picture. So, what exactly are writing tools and what purpose do they serve?
Let's find out!
Why Do You Need Writing Tools to improve your writing skills?
Earlier, writing was exclusively done using a pen and paper. Digital advancements have changed these norms. Nowadays, writing software and tools are widely available that helps you detect errors on the spot. Moreover, they help you write faster with perfection.
Whether you are a student or a professional, these tools are helpful for everyone. Some of the best functions of these tools are:
Identifying run-on mistakes
Correcting typos
Handling punctuation errors
Detecting spelling mistakes
Checking for plagiarism
Speeds up writing
And, much more.
Incorporating writing tools while composing the papers assures better results. In fact, it affects the credibility of your write-up by maintaining a well-organized structure.
These tools are a boon for businesses as they optimize productivity. Consequently, you get a flawless outcome in the copies. Therefore, it is best to employ the wonderful writing tools into action to make the most of your write-ups.
Best Online Tools That Make

s Your Writing Free From Glitches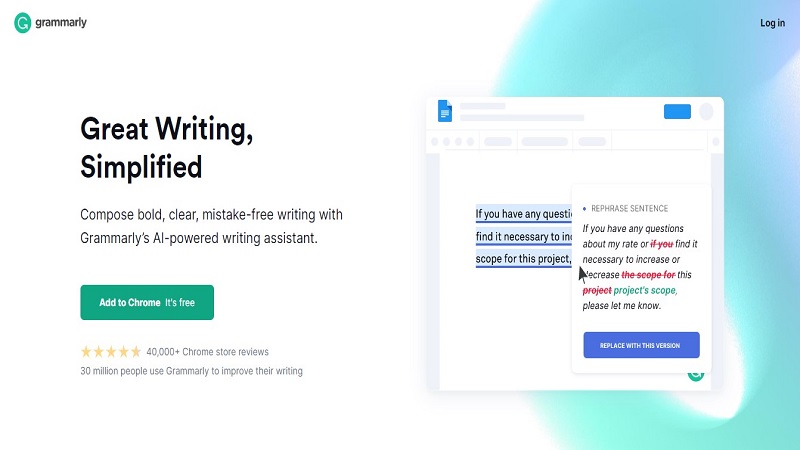 Are you wasting your time finding the mistakes in your articles?
Most of the writers worry about grammatical errors. Using the correct grammar isn't hard, but we humans aren't pro-like bots. So, if you are in the quest for the best online tool where you can keep the full stop to your grammar mistakes, then Grammarly is the one-stop platform for you. Grammarly not only helps in correcting your grammatical errors, but it also helps you in providing engaging writing with a good readability score. 
Anyone can afford Grammarly with the free account, but if you want to get rid of all grammatical and other writing issues, you better subscribe to the premium version.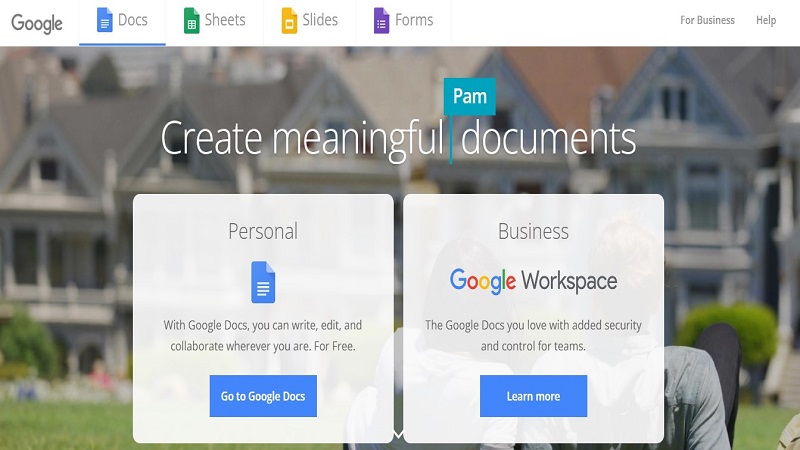 Most of the writers still hover behind Microsoft Word documents, which is a traditional offline device open to draft essays. But Goggle Docs allow users to curate and draft the articles online. By using Google Docs, there is less burden of sharing document files through various resources even one can get an access link to the document. Sharable links, Grammar check, Auto suggestions, Online and Offline modes of texts are the priceless assets of Google Docs.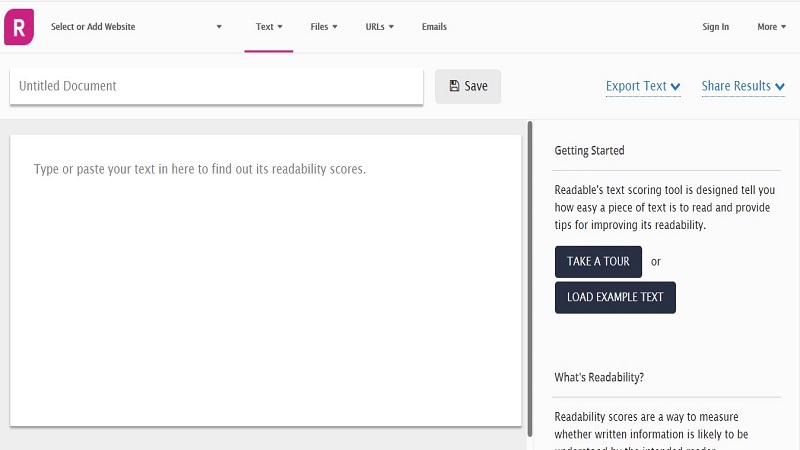 Many writers lag in discovering the readability of the article. Writers write well, checks all grammatical mistakes, and the task is done. What do you think, writing and proofreading is enough for publishing the article? A BIG NO THEN! 'Readable Score' is what makes your writing worthy of reading.
Before you draft an article, make sure you analyze who is your target audience. After you got an idea of your readers, check your article readability score on Readable, which is an excellent online resource for finding the Readability Score including necessary corrections.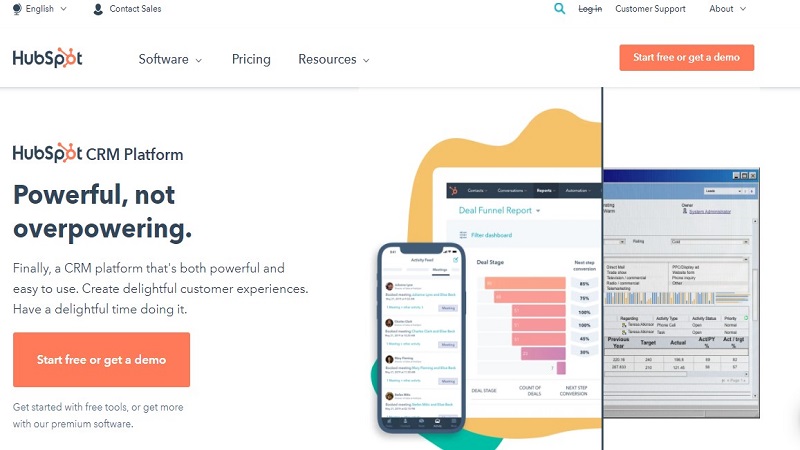 This one is a popular topic generator tool that helps you with exclusive ideas. Thus, a perfect savior to pick you out from unfavorable situations.
It is normal to feel clueless when it comes to choosing an appropriate heading for your task. But, with Hubspot, you get up to five topic suggestions for a selected set of three keywords. Isn't it a wonderful tool to make your life a lot easier?
Go to the box and type in up to three keywords in there. Further, the tools would get on to work and present you with interesting ideas.
Don't feel satisfied with the results? Simply go back and re-insert the keywords. Hubspot provides specific results for your desired content. A total win-win option!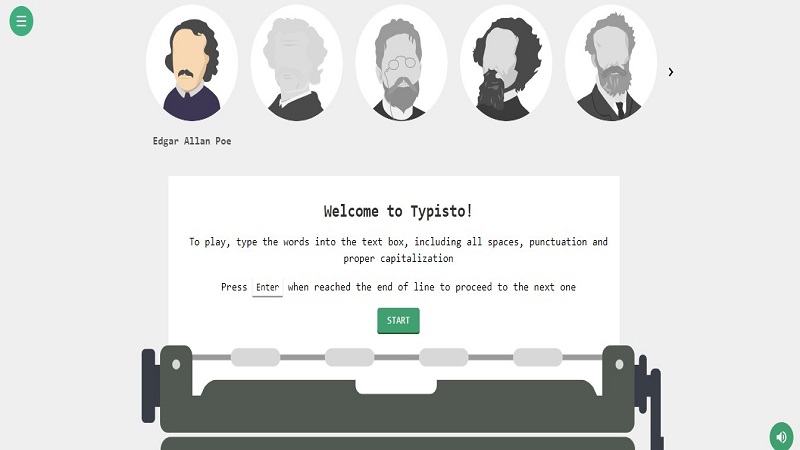 Having a good typing speed helps you submit the papers or prepare your report on time. Thus, you must use typing speed test checker tools to judge your caliber and work harder to achieve better results.
Typisto is one such tool that helps you improve your typing speed in a fun way! Start typing the sentences with a preset timer. Consistent practice indeed does wonders in increasing your speed.
The mistakes are bound to happen, and that aware you of your current situation. Further, you get an idea about the areas you need to work on.
Moreover, the tool provides you excerpts from novels by popular authors to type. As a result, you would be able to build accuracy and speed in your typing.
If you wish to improve your writing skills, do spend some time practicing typing with this or similar tools.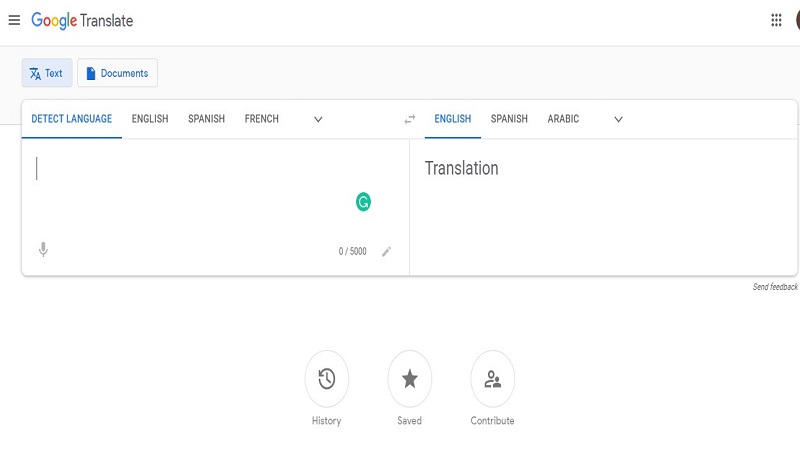 Developed by Google, it is one of the best tools available for translating documents. You can access it as both, app and the website. Google Translate accesses patterns into millions of documents to pick relevant words and arrange them in the specified language.
It is used globally every day by individuals to translate various types of media and text. This includes web pages, phrases, words, etc.
Moreover, this multilingual translator translates approximately 100 million words per day.
The best part is, you can access it absolutely for free! You can download the Google Translate extension to your PC and enjoy seamless translation in 100+ languages.
This is an online graphical dictionary that segments words according to their meanings and links with the other words. Isn't it an interesting concept?
Moreover, you can access antonyms, hyponyms, synonyms, meronyms, hypernyms concerning a particular word. It is a thesaurus, too. Everything in one place!
Just enter a word into the search box and double-click on the node. Doing this will expand the tree. Then, you can simply hover the mouse over nodes and view the definitions. Furthermore, it also helps you clarify the link among these words.
Visuwords primarily uses WordNet by Princeton University. It is an open-source database developed by the language researchers and students of the University. You can use it for absolutely no charge! All you need to have is a stable internet connection and you're all set.
The tool is great for students, writers, journalists, teachers, and working professionals. Improve your writing skills without any barriers.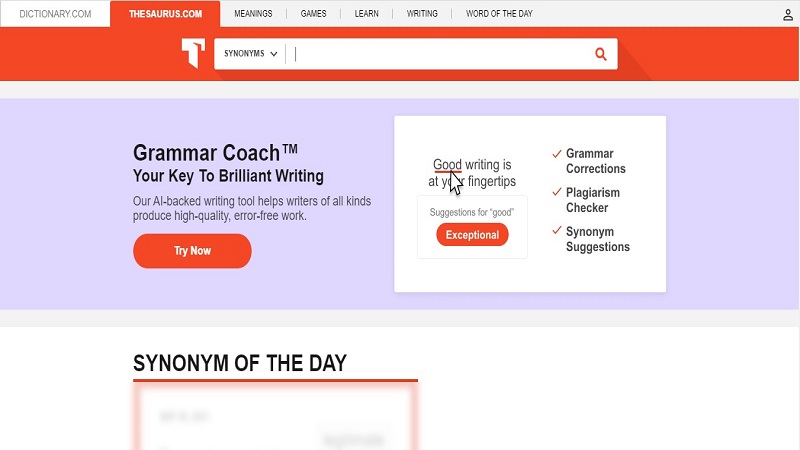 Those are the days where we keep a dictionary with us while composing the article. But with the introduction of the internet, there is an invention online, which provides greater stuff that defeated a real dictionary. Thesaurus is an online tool that helps you to find out the synonyms, antonyms, related phrases to the desired word. Writers are always run behind finding the appropriate words, so Thesaurus will help your writings to stand out from normal ones.
Distracting and Procrastination are usually the writer's biggest enemies. We often distract by food, music, phone while writing, and if we use online devices to draft an essay, then we divert by browsing unnecessary stuff online.
If you are one of the victims of procrastination and distraction, then Stay Focusd is especially for you. Stay Focusd allows users to temporarily block chrome from browsing the irrelevant stuff online. Users can block video websites, gaming websites, social media zones to stay far from the diversion. It is also available as an extension that will be easy to use.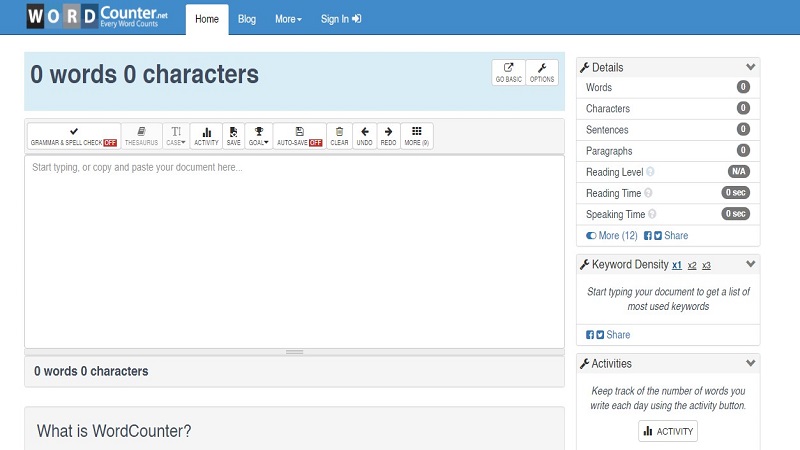 While writing an article, we have some registered words on the mind which we often use in writing regularly, and sometimes we overuse them too. But our readers will point out our mistakes at a rapid speed than us, and this small mistake of us will ultimately bluff our writing. Word counter is the best online resource that assists in telling: repeated words, Reading time of the article, counts the number of words, characters, sentences, paragraphs, etc.
Conclusion
In a nutshell, creating an article by using all these online resources is a time-consuming process for a beginner. Writing My Essay will help you in providing articles at light speed with 0% plagiarism and grammatical errors. We provide the best services with lots of offers where all your data is safe and secure in our hands. We are 24*7 available at our desk to provide you with our best writing services.