Being a student comes with its challenges. Exams, assignments, never-ending classes, and sleepless nights always surround you. On top of that, you might have a situation where you are requested to submit a critical essay, which is one of the most common assignments in college.
Wondering, how can you possibly do that? Well, we know that a critical essay is time demanding and needs a lot of analysis to be conducted. Also, once all the information is gathered you have to be a pro writer to write that document with efficiency. Thus, we have decided to give out some pro tips to you so that you can write a well-structured critical essay. But before we move on to the tips and tricks, let's understand, what do you mean by critical essay?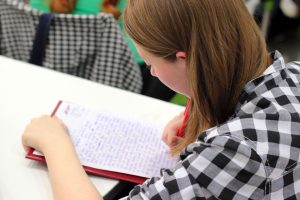 What Is Critical Essay?
Also known as an analytical essay, a critical essay is a piece of the academic document where you choose a topic of interest and present your claim with hard evidence and literature support. It is more like evaluating work and presenting your analysis with solid referencing.
When you say, your essay is Critical:
 

It mentions that the author has a complete understanding of the topic to make a claim

 

It says that the essay has a central focus on the topic and claim is based on hard reference from credential literature
Steps to writing a critical essay:
Step 1: Analyze a work and evaluate it
In this step, you need to break down the topic and assess the core and weakness.
Step 2: Express the claim and defend it
In this step, you have to state your claim forefront then defend it with primary and secondary resources.
Step 3: Justify in conclusion
Make a long story short and summarize the main points.
Here Are 7 Kick-Ass Tips For Writing A Critical Essay 
Start by outlining your essay
Before you put any content on the table make sure you have your essay outlined. It will save you a lot of time and effort. Start by making a list of ideas you will mention or elaborate on inside the essay. Then write down the main argument and reference surrounding it. If you will have an outline ready you will never miss out on any crucial point.
Get to know the rules of formatting
Formatting is very crucial be it a critical essay or any other type. Every academic document has certain rules and regulation that needs to be followed. Thus, get to know the rules you have to follow strictly. Any formatting errors will lower your grades and you wouldn't want that.
Work on a catchy title of the essay
A catchy title will add a lot of importance to your work overall. The title can even make the users think about the analysis you are going to present. Ask a question or present a fact. This will make a user start questioning on the topic and generate interest.
Gather critical Literature
There is no essay without supporting literature. You need to find the best sources such as peer-reviewed sites or databases to collect data. It should be relevant to your claim and back 100%. Literature is informative and educates the audience on a subject matter. Thus, you should spend most of the time in finding the best literature available on your given topic. If you want you can reach out to your seniors or professors to know which are the best places to look.
Start with the writing process
This might be the toughest part for most students i.e. writing the essay. Putting everything together in the right sequence. You have the claim ready and all the supporting literature and even the outline but now you need a writing approach. Make sure you keep the paper scientific with professional lingo. The words or sentences you construct should focus on your topic. Make sure it is precise and informative. All the content should be dedicated to proving the point you wish to make. You may take from days to a week to complete the content but make sure you spend time and write only worthy content.
Proofread the essay from tip to toe
If you think writing the paper ends your responsibility, we hate to break it to you that you have to makes sure your paper is of high quality. Keep an extra day just for proofreading your work. You need to check the grammar, construction of sentences, addition or removal of literature, etc. Also cross-referencing the citations and referrals is of great importance. So, don't rush through anything and take it slow. After all, it's about your grades and getting an edge. So read every line and sentence and make sure everything is relevant and connected.
Aim for 100% unique content
This is ethically important in academic writing. There can be serious consequences if your work is not 100% original. Do not dig the Internet to find patches of information only to compile it later and present it in the form of an essay. Your work is going to fetch you great results so you have to be honest in your approach and avoid any wrong ways of writing your essay or finishing it in a quick timeline. What's the use cut-copy-paste if your work is rejected by your institute or professors. You will have to start it over which will be even worse.
Conclusion
You will win your audience if your final argument has weight and is supported by credible sources. Also, doing extensive research on the subject is equally important. So go ahead and follow the tips mentioned above to nail your critical essay. In case you do not have the time or patience to pull off such an exhausting task then you might consider outsourcing it to experts like us. We at writingmyessay.com have impeccable writers who know how to perfect the process of writing a critical essay. You can reach out to us on our contact page.